DISTRIBUTION
The distribution took place at Whole World Ministry Church located in the suburbs of Kitale town, Western Province, Kenya. The Uganda Lifewater team was accompanied this time by Glenys London, one of the directors of Lifewater UK.
In preparation for the three days of workshops, all the recipients had prepared good strong stands. Some had even had metal stands made to carry their precious water purification system. The recipients were so happy, thanking God for having remembered them with such a project.
During this distribution 128 Kitale homes and 2 local schools benefited from this distribution as shown below. The schools receive larger Lifewater systems that are able to supply daily up to 100 pupils for each system with clean and safe drinking water.
As is often the case, the number of people who gathered at the daily workshops were far more than the number of Lifewater systems that had been brought to distribute. However, as recognised by many, including local government officials, distribution of Lifewater systems in Kitale is an ongoing project – this is now the third Lifewater distribution there, concentrating on a large deprived area of the town.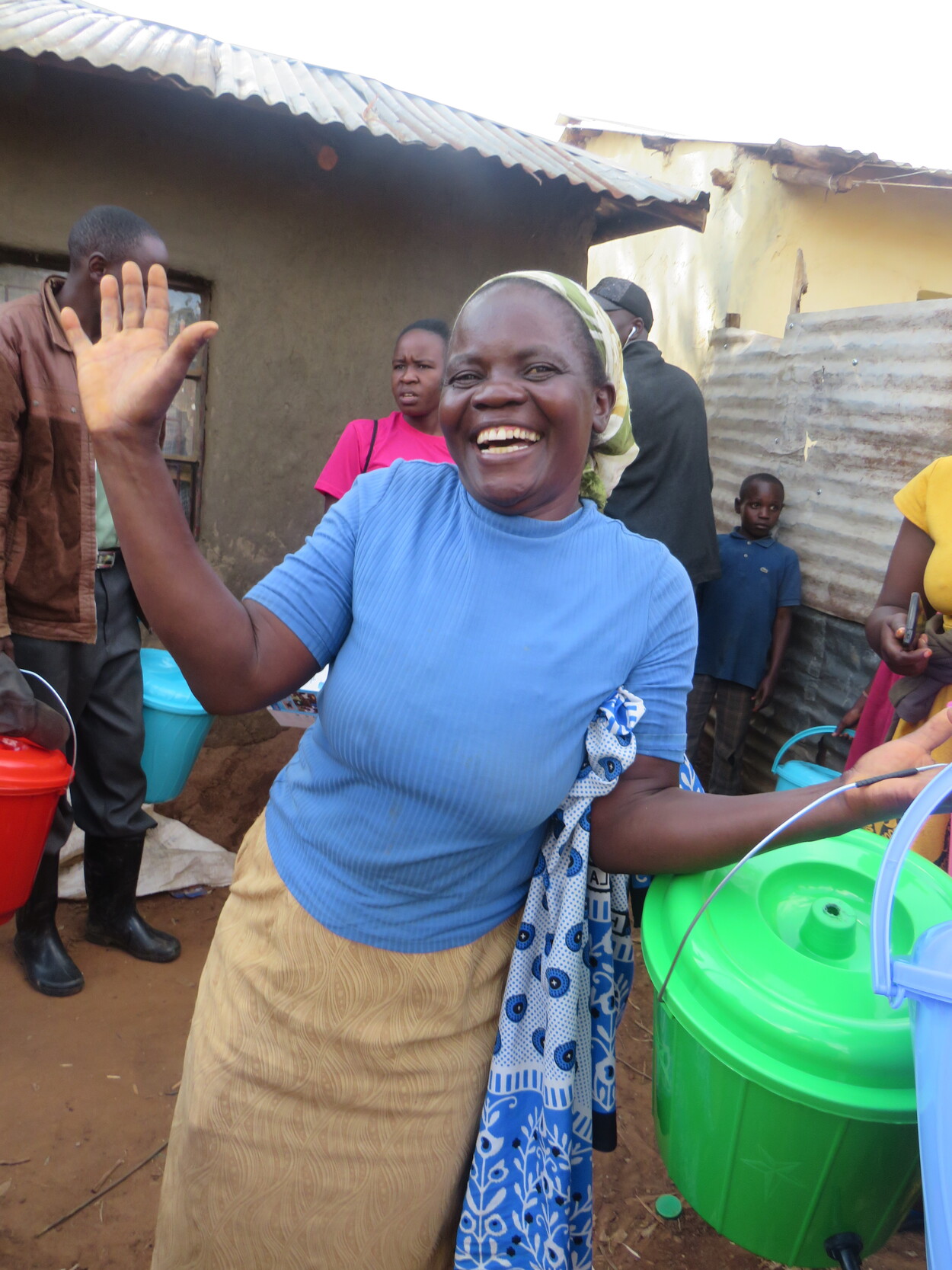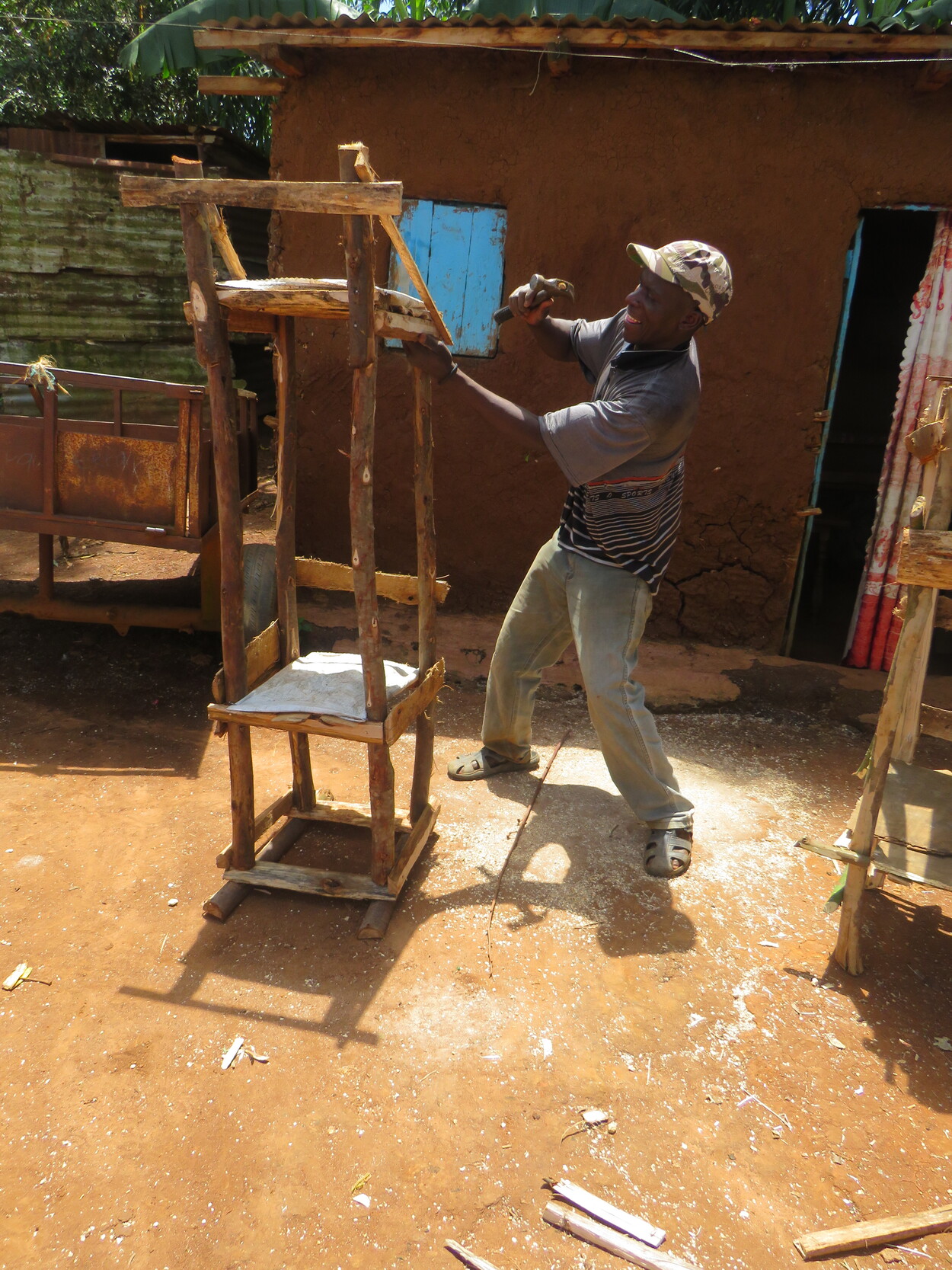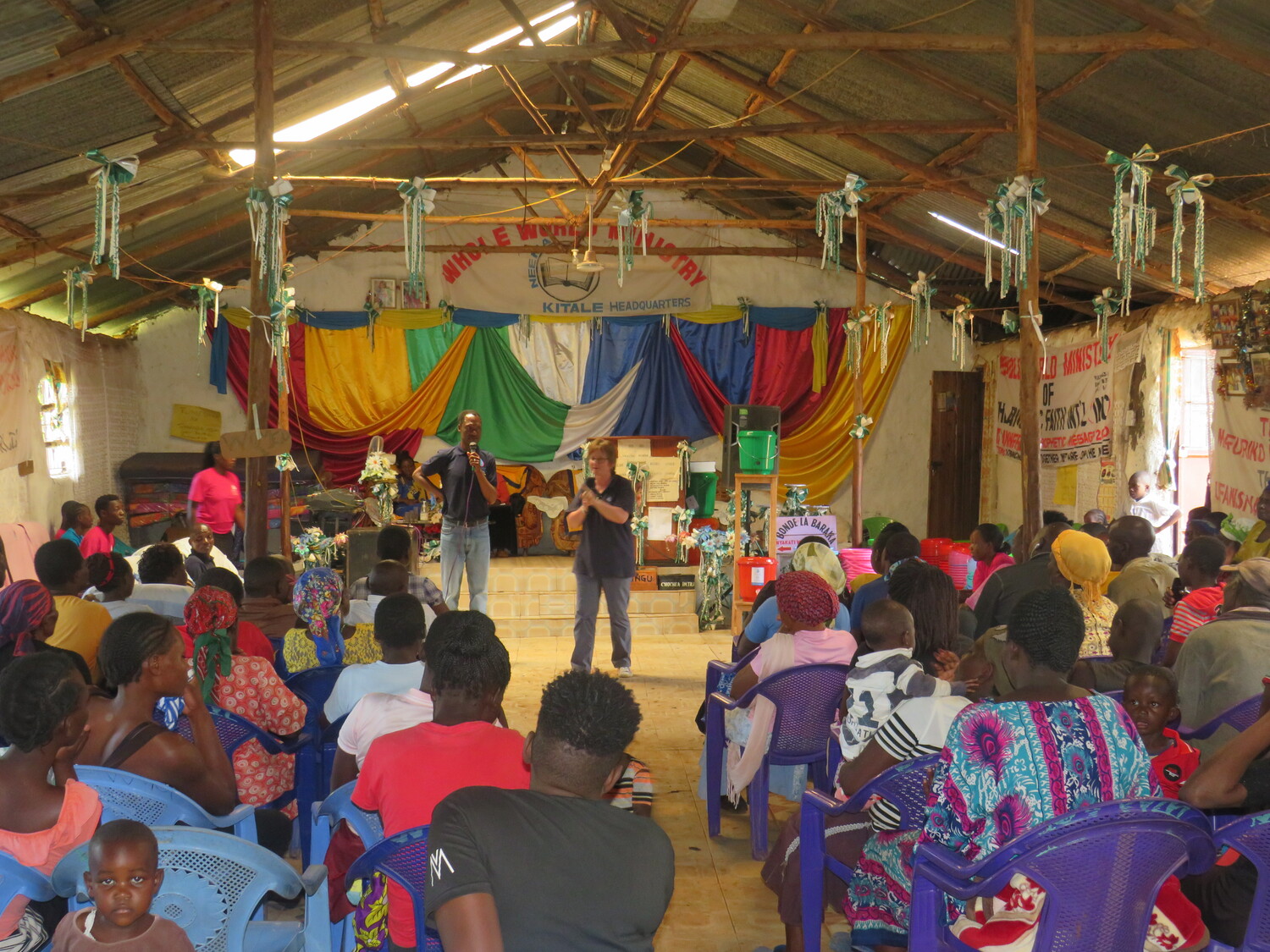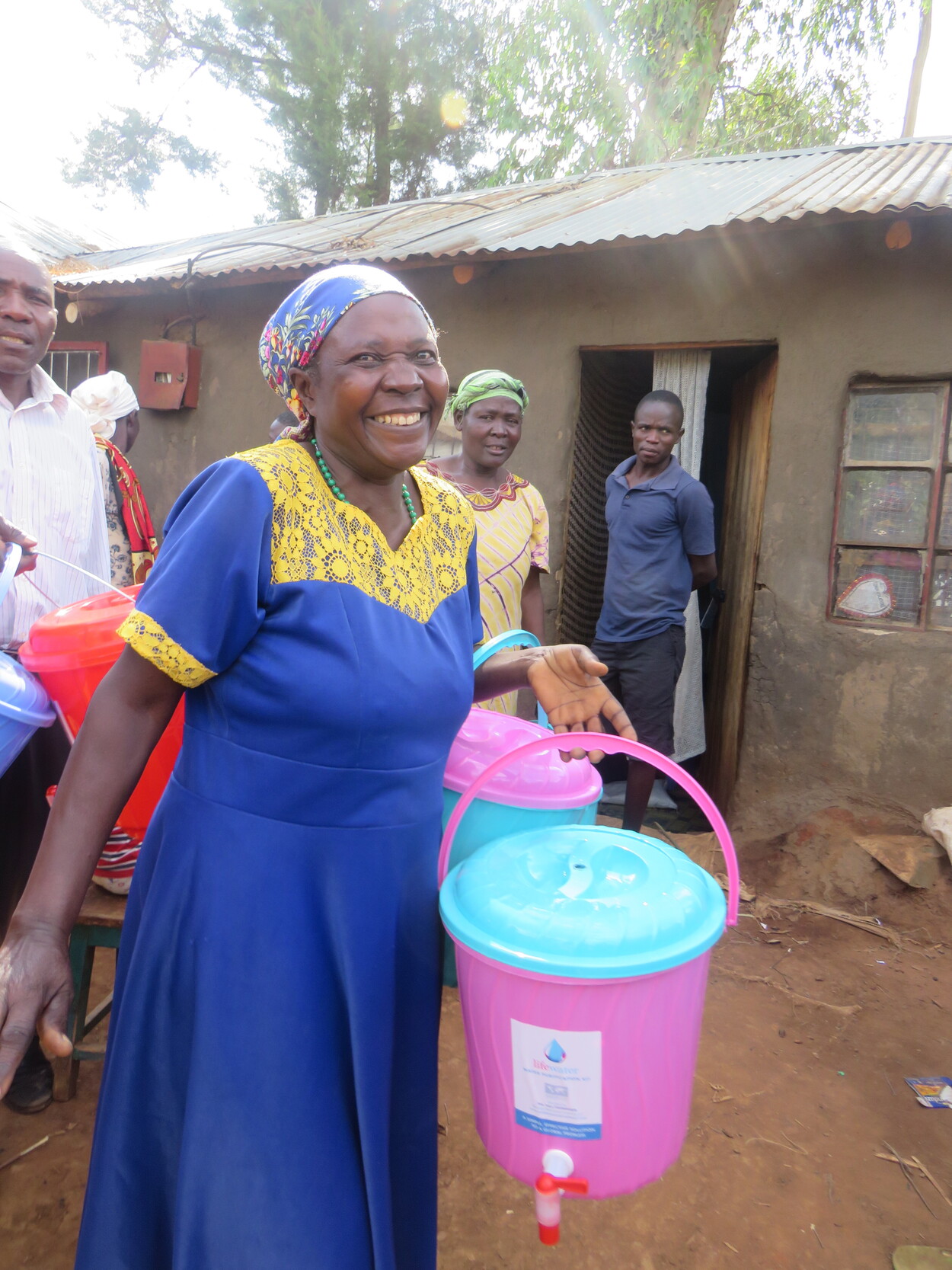 APPRECIATION
Kitale governmental leaders and local church representatives, in their speeches, expressed their gratitude to the AALL foundation and to Lifewater for extending this opportunity to more of its homes and for inviting all people without worrying about religious affiliation.