BACKGROUND
In Kasese, cholera outbreaks are to be expected. At least they used to be. Every year for the past 13 years, Kasese District in Western Uganda experienced cholera outbreaks in a somewhat cyclical process that included flooding, displacement of flood victims to local camps and then cholera would follow. This year, the floods came, thousands were displaced from their homes, but no single case of cholera.
Stephen Bagoma, the Assistant District Health Officer said,
"This year we have so far experienced two sets of floods, but no water borne disease outbreaks have been registered."
We know that Lifewater played a wonderful role in achieving this as we donated water filtration systems to the various displacement camps that were set up in this area.
Rukooki village is in Kasese district, situated by the River Nyamwamba.  Water level surges caused the recent floods and it is also the main source of water for people in this area. Rukooki has been blessed with two distributions in the past and this has been the third phase of Lifewater distributions there.
THE DISTRIBUTION
This Rukooki phase 3 distribution, sponsored by the Aall foundation, carried out by core Lifewater team members, assisted by a local coordinator, Pastor Jane Mudde, and the local Africa Youth Award members.
50 beneficiaries were given Lifewater systems daily, 25 each morning and 25 each afternoon. There was a total of 125 beneficiaries over three days of workshops. These included the elderly, expectant mothers, and many others.
All the beneficiaries were given a chance to have hands on training in setting up the kits. They had an opportunity to ask questions and have them answered.
SAFETY FIRST
The distribution was carried out following the Standard operating procedures set up by the government due to the Covid-19 pandemic, including
Hand washing with soap, compulsory for all on arrival
Use of face coverings
Temperatures taken on arrival
Hands sanitized before signing recipient forms
Social distancing
AFRICA YOUTH AWARD MEMBERS PARTICIPATION
Africa Youth Award members were very involved in the distribution process, helping in the preparation of the kits and buckets, and training during the workshops. Following the distribution in Rukooki the AYA young people assisted in monitoring at each of the recipients' homes.
One entrepreneurial AYA member made cleaning wires that help in the washing of the syphon tubes. He sells them at a reduced fee of 1000 Uganda shillings each. He is grateful to Lifewater for availing him some side business as people come to him to buy the wires.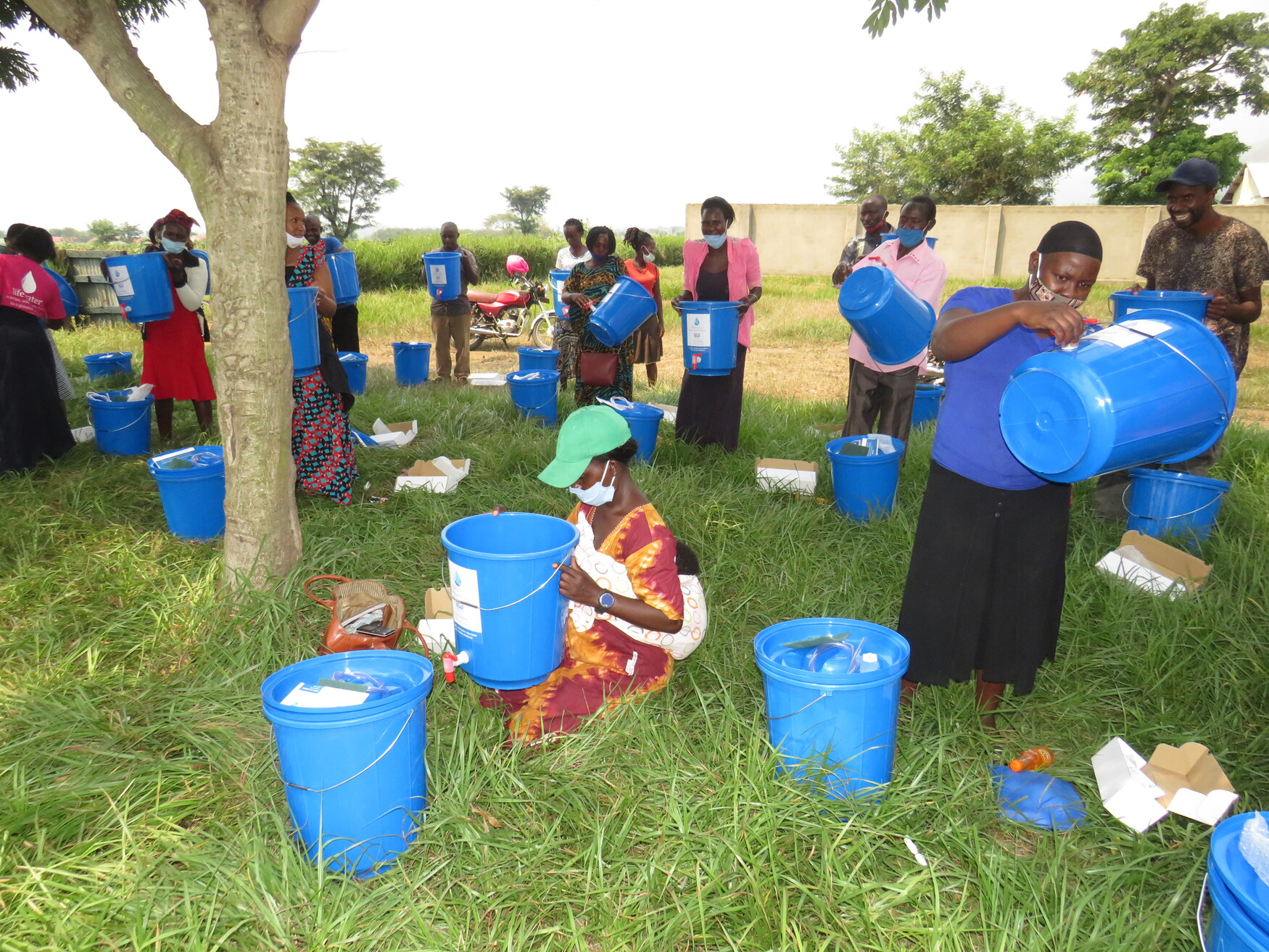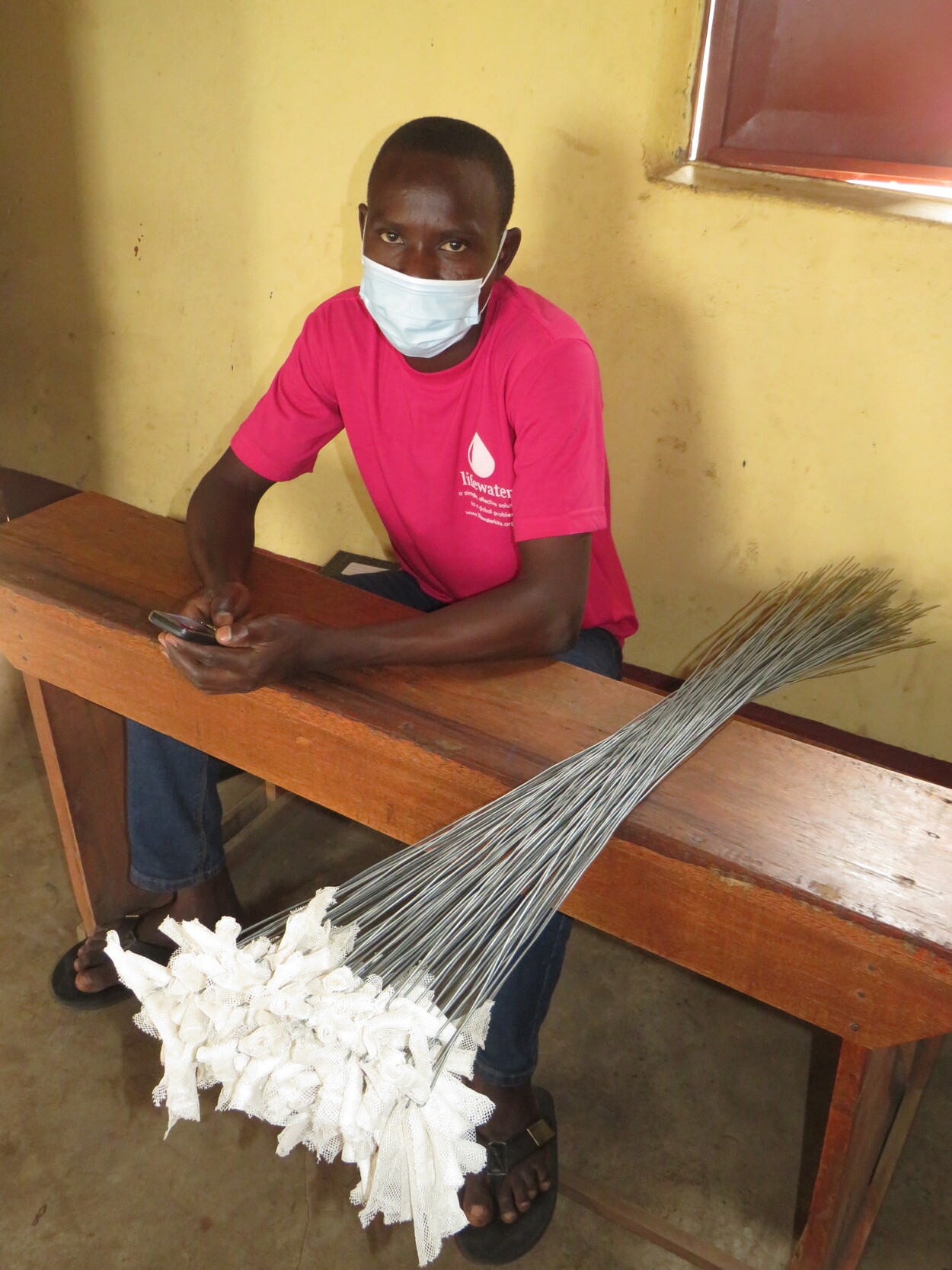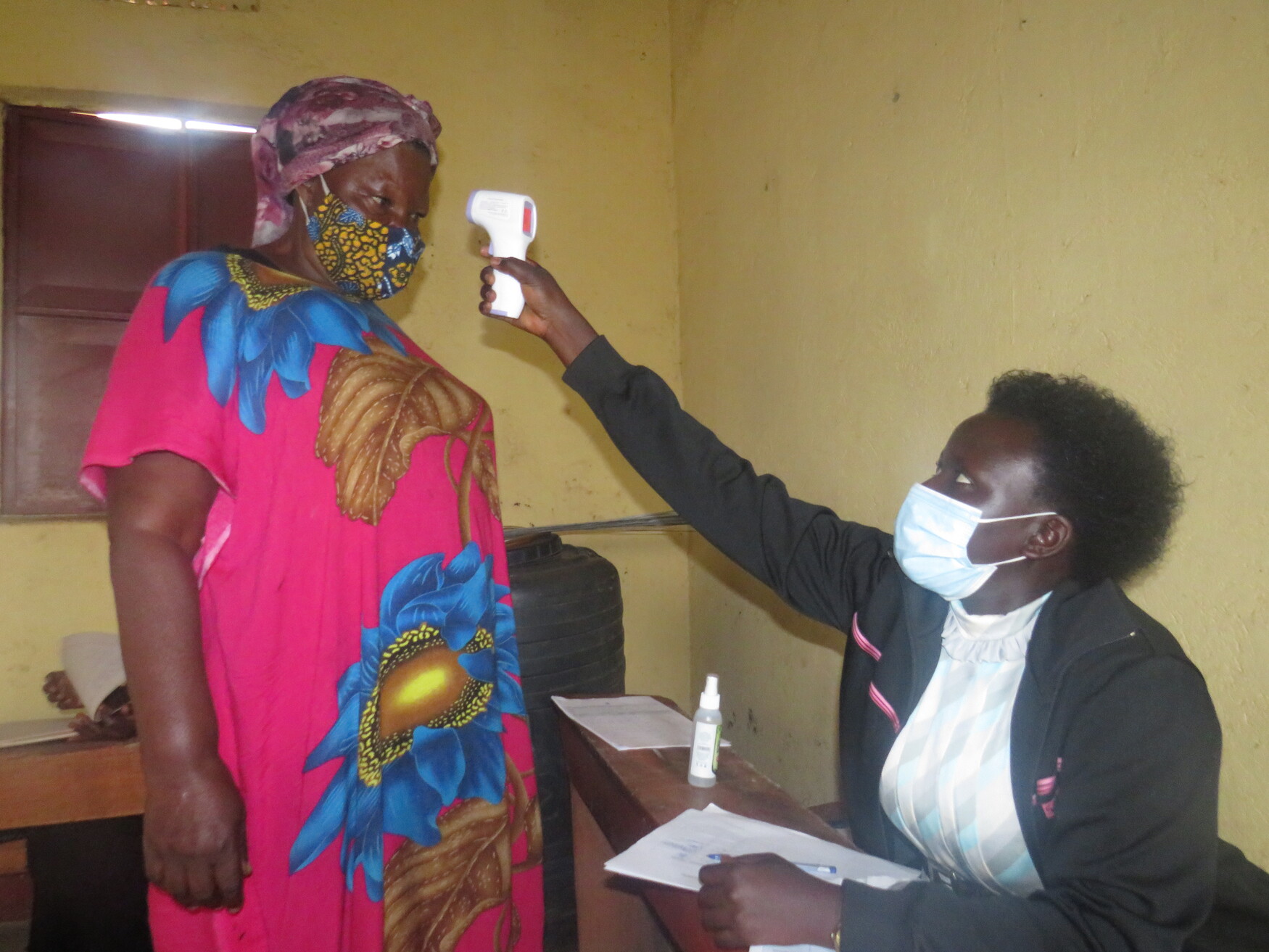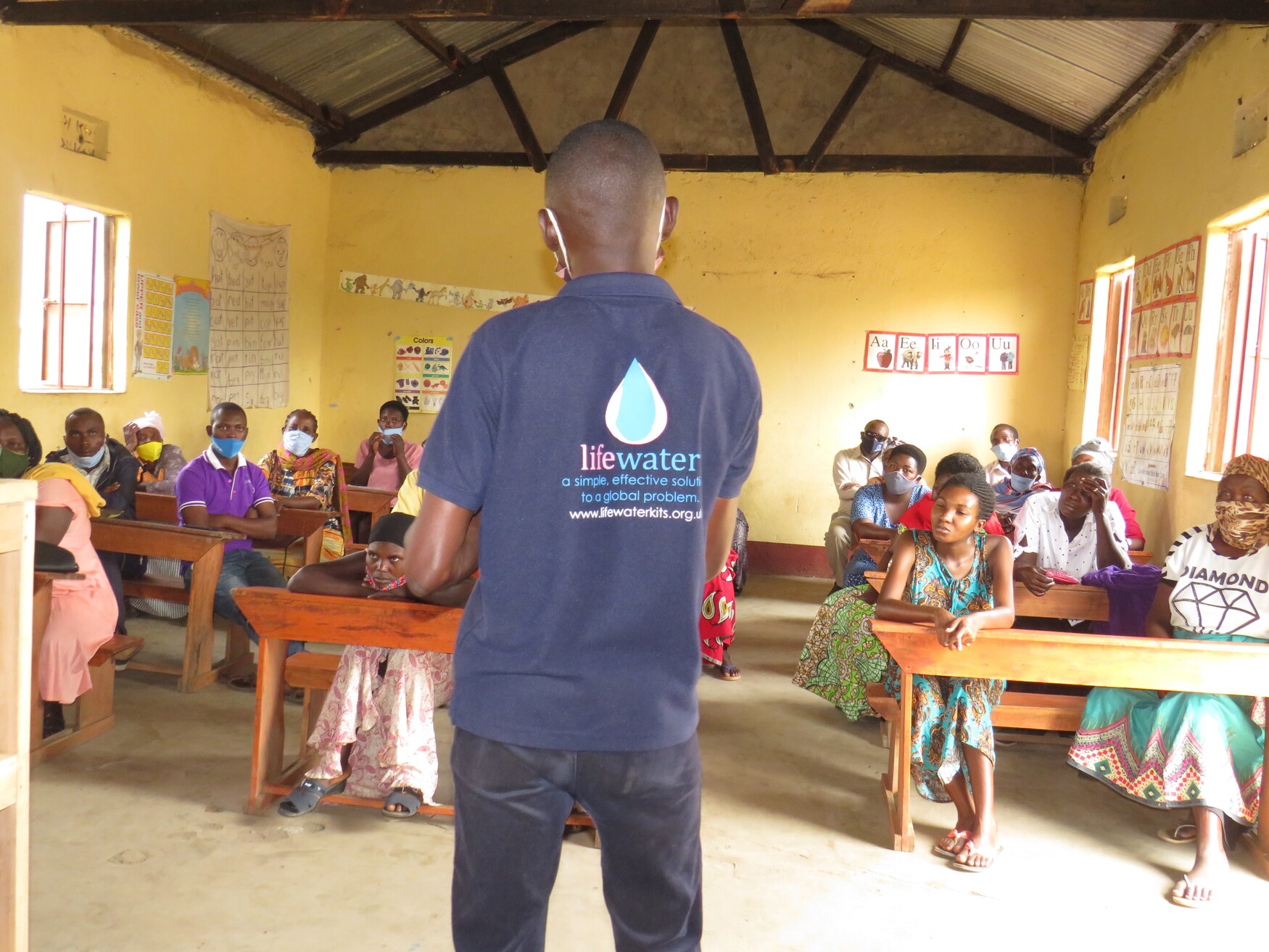 GRATITUDE
Local Council leaders and beneficiaries were very grateful for the help that had been given to them by the Lifewater team and the Aall Foundation. Beneficiaries informed us that they had been patiently waiting for their Lifewater systems and were glad they had now been included in the distribution.